What Will It Cost To Sell Your Tucson Area Home
Once you decide to sell your home, a couple of questions come to mind: "What is it worth and how is that value derived"? Followed by "how much will it cost me" to close? This article helps answer the Closing Cost question: Following on the photo of an actual closing statement for a home purchased at $258,000, you'll see the costs break down into a few categories ;
Seller Credits: These are the seller concession amounts you agree to, whether a 3% closing cost concession or some sort of carpet/paint allowance. These are negotiated up front and once both parties agree to the amount, there will not be any surprises.
Taxes: Seller is responsible for taxes up to the Close of Escrow, but because COE doesn't usually fall on a tax payment day, the seller credit the buyer with the amount of taxes for the current period. Any previous year taxes that have not been paid by seller will be deducted from the proceeds of the sale on another line in the statement.
Title/Escrow Charges: Seller guarantees buyer clear and equitable title by providing a title insurance policy. Cost is approximately.
.5 -.6% of purchase price . Title and escrow fees tend to be split evenly by both parties, totalling about $500 per side.
Real Estate Commissions: Seller agrees to a listing commission and agrees that a portion will be offered to a cooperating agent that brings in a buyer. In this case 6% was the total commission agreed to and split evenly between listing and selling agent.
HOA Fees : This particular example doesn't have any seller paid fees, but most homes in an HOA community do have an HOA Disclosure fee that the seller is responsible for. This can run anywhere from $100-$400+ depending on the community. In addition, there are communities where the seller must pay additional fees when they sell the property. Contact your HOA to be fully apprised of these costs.

Additional items that will be deducted from your net proceeds:
Current mortgage: principal, interest and related fees for reconveyance and recording
Agreed upon repairs to be billed to escrow or home warranty policy the seller has agreed to pay for the buyer.
Every situation is slightly different, but having an agent that will provide you with a Net Sales Summary when you are preparing to sell your home will help avoid any surprises down the road.
Need to know what your closing costs will be? You can email me for a quick response: [email protected]
Want to know how much your home is worth and not some silly Zestimate? Find out here: http://bit.ly/YourTucsonHomeValue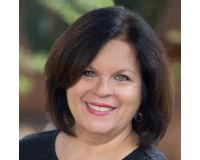 Author:
Maria Trujillo
Phone:
520-971-7560
Dated:
April 6th 2017
Views:
537
About Maria: Dining, entertaining, exploring and outdoor living are just some of the great things Tucson living o...