Tucson Market Conditions Affecting Your Ability To Purchase A Home
Buying a home can seem like a daunting decision. It's a financial commitment and a commitment to maintain the property --you're your own landlord! Many buyers new to the process or this area tend to have a long list of non-negotiable criteria or are quite content just sifting through listings until they find the "perfect" home. Not to minimize a home buyer's "desires" but the current level of inventory demands buyer have some flexibility if they are committed to purchasing a home soon. This market also demands that you take some action and not just surf through listings, or you run the risk of missing some good opportunities.
It's simple economics, a matter of supply and demand. Our market is a little inventory challenged, so as current listings come under contract quickly, the replacement listings show up at a slightly higher price. If you have a long list of "must haves" and don't have flexibility you may find out the hard way that opportunities are scare. Not that you have to settle for something you don't want, but with scare inventory you may want to compromise on some of the criteria that is a "nice to have" rather than a "must have". As committed buyers see new listings they take action. That action leads them to view the property and submit an offer. In very short time, that property is under contract and off the market.
As existing listings go off the market, the new incoming listings are priced slightly higher. Sellers are very aware of how quickly inventory moves and that there may not be a similar property in their area, so prices are trending higher. If you're a financed buyer looking at the top of your qualification range, you may start to see that homes you saw a few months ago are now beyond your qualification price cap. Now you're looking at homes that may be a bit inferior to where you started because of pricing increases.
The other current market condition affecting your purchasing power is rising rates. In you prequal you also have a cap to the monthly payment you can afford. With rising rates, your purchasing power erodes because that higher rate now translates to a higher monthly payment and that higher monthly payment gets capped at a lower purchase price.
If you have been thinking of buying a home but really haven't committed to the idea, now is a good time to take some action towards that goal. If you've been receiving listings, go out and see some homes. It will teach you a few things about construction styles, house components and neighborhoods. Things look a little different on paper, so getting out there is part of your home buyer education. If you haven't received a pre-qualification, go get one so you know exactly how much house you can afford. If you need a referral to a lender, I'm glad to provide one, just ask. The point being that in a rising rate environment with limited inventory in many price ranges, you run the risk of eroding your purchasing power by not taking action towards your goal of becoming a home owner.
Do you know what you can qualify for and have an idea of the criteria that's important to you? Ask me for a customized search based on your preferred area and criteria so that you can start home shopping. You can reach me by phone/text at 520-971-7560 or by email: [email protected] I'm here to help! Let me know how I can help you! Or you can do your own search here: mariatrujillo.tucsonexpertagents.com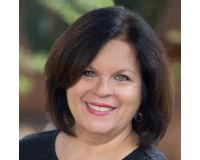 Author:
Maria Trujillo
Phone:
520-971-7560
Dated:
March 14th 2017
Views:
172
About Maria: Dining, entertaining, exploring and outdoor living are just some of the great things Tucson living o...