Tucson Just Listed Home Turns Just SOLD 2 Hours After Listing Goes Live
It almost seems anti-climatic, like the ending in the movie that you're expecting only it comes a lot earlier than you thought. This house (4 bed 2 bath 2 car garage located near Pantano and Escalante) was expected to sell fast because of the great value offered in a "like new" home that was meticulously renovated. BUT RECEIVING A FULL PRICE OFFER 2 HOURS AFTER THE LISTING WENT LIVE?? Honestly, even for the most attentive real estate agent, spotting the new listing in the middle of the day, rounding up the buyers to meet at the property, doing comp work, preparing the documents and submitting an offer that fast is, well, quite a feat. So was it just luck and all the pieces fell into place?
Hardly. The key to being able to move a property that quickly is in all the pre-marketing that took place behind the scenes before the listing was ready to go live. Photos of the renovated home, videos, blog posts, FB and other social media posts, social media ads were all part of the pre-list work that provided all the home details to a potential buyer and built a ready audience just salivating for the listing to go live. To be exact: 107 video views, 917 Facebook ad views, 387 Facebook post views and 204 Blog views. That's over 1500 first time home buyers who were alerted to a "coming soon" listing in their area and were waiting for the opportunity to be first in to see it. Then the early worm caught the worm!
Real estate marketing is way beyond the yard sign and an MLS listing alert now. Properly positioning the home among the competition and speaking directly to the best buyer for it is what will get your house sold. Curious as to how much your home is worth? Click here to receive a real home value (not a ZESTIMATE) , http://bit.ly/YourTucsonHomeValue then contact me for a personalized marketing plan for the quick sale of your home. [email protected], 520-971-7560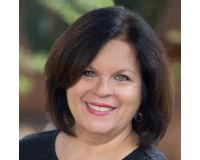 Author:
Maria Trujillo
Phone:
520-971-7560
Dated:
March 29th 2017
Views:
185
About Maria: Dining, entertaining, exploring and outdoor living are just some of the great things Tucson living o...