Tips To Stay Organized During Your Tucson Home Search
Most homeowners start looking at homes for sale by utilizing online search sites like Realtor.com, Zillow.com, Trulia.com, and Homes.com. In a lot of ways, they've made the agent's work a bit easier because they know exactly where they want to live, how far away they want to be from work/school/family, the style of home they want, the amenities that are available, and if pre-qualified, the price range. They usually have pre-selected a few properties from their online search that they want to visit with an agent.
Well, we've all had a surprise or two when we entered a property and it looked nothing like the online photos. The pool looks HUGE and sparkling in the photos but actually it's small and a little dingy in reality. That dining area can fit a 12 chair table but when you visit the home you realize there's no room for anything else in that room! And that fabulous mountain view with the mountains only blocks away? That was a zoomed in shot! There is some very creative photography being employed to entice buyers on property listings. Having pretty photos to look at helps guide your decisions as to whether or not you want to further investigate a house that's for sale, but investigate you must.
When you start visiting properties to view, you're going to find some discrepancies with the photos you've seen. Whether it is dimensions, color, or views, things look a little different once you're inside a house. Some people are very good with "knowing" if a property feels right to them, without having to measure rooms or take notes. They can see 5-6 houses a day and keep them all straight in their head. Most of us mere mortals, however, need a little assistance in remembering the characteristics and features that we liked or disliked about one particular home, never mind 5 or more.
The agent you're working with will most likely give you a copy of the MLS listing for you to keep track of all the details of the home: # of bedrooms, # of bathrooms, square footage, etc. But those hard cold facts aren't always enough to help you picture how your belongings will fit, how you feel about a particular room, and whether there are any conditional issues to consider. At the end of a long day of viewing homes, it's difficult to remember the details of each one.
The simple, old fashioned solution: Take notes on that piece of paper with the MLS listing details. If you didn't like one thing about the house you can draw a big X through it and move on. If you liked some things about it, draw a rough diagram of the house and maybe the yard. Write down what you liked, disliked and felt about each room. Things like: "Living Room-- felt spacious enough for our stuff, change color" ; "Master--carpet needs replacing, paint ok – would we have to replace hall carpet too?" "Hall bath: needs updating—cost?" Take notes about the mechanical systems, roof, eaves, etc. Try to stay consistent in looking at the same things in each house you visit.
We've become quite dependent on our phones and sometimes we think a photo will remind us of what we were thinking, but sadly it usually does not. At the end of a long day you may have 100 photos and you won't be able to distinguish or remember what you were thinking at that particular moment in time. (Oh, and before you take a photo of someone else's home, you should ask if it's OK. And never, ever post comments about it on social media until you own it!)
When you're in a rush to go see the next house, then the next house after that,it may seem trivial to slow down and write things down, but it's so worth having an accurate record of what you liked, disliked and how you felt about a home after seeing it. At the end of a day, you'll be able to easily compare the homes you saw based on your comments and prioritize the houses that are in the running to be your next home. And the memory joggers about updates, replacements, and condition will help you investigate the cost for those items, help you decide if they're items you can tackle somewhere down the line, and help you in formulating your offer to the seller, if that's the next step.
If the market is competitive, homes aren't sitting on market too long. You'll want to be an effective decision maker and make an offer on the property that best suits what you are looking for. With a comparable market analysis that your agent will prepare for you and the notes you've taken on the property visit, you can make an informed purchase offer. Be sure to have a Pre-Qual or Proof of Funds at hand to submit with the offer. Your agent will also help you establish a time frame for the seller's response so that you have the best chance of getting an acceptance without competing with other offers.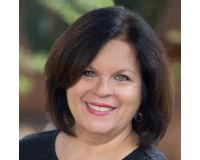 Author:
Maria Trujillo
Phone:
520-971-7560
Dated:
January 20th 2017
Views:
87
About Maria: Dining, entertaining, exploring and outdoor living are just some of the great things Tucson living o...