The 3 Factors That Determine Mortgage Qualification For A Tucson Home
It's common knowledge that in order to qualify for a mortgage there is certain financial criteria that you'll have to meet. Along with your employment history and verifiable income, these 3 factors matter most: Down Payment, Credit Scores and Debt-to-Income Ratio.

Down payment matters because it helps determine loan program eligibility. An FHA loan requires a minimum of 3.5% down. A conventional loan in some cases can go as low as 3%, but most likely 5% is the lowest down payment. VA and USDA do not require a down payment but other restrictions apply to the borrower and property.
All loan programs require that buyers meet some minimum credit score requirement. FHA's minimum credit score requirement is 580, so that's very reasonable. (there may be some additional requirements like no outstanding collection items, or judgements). Your credit score can also go as low as 500 but you'll have to have at least a 10% down payment.
Of these 3 factors, the most important is the debt-to-income ratio which is used to predict whether you can actually afford to buy. The debt-to-income ratio is a percentage which shows the amount of monthly income required to repay debt. There are two ratios that lenders use to evaluate whether or not the borrower is in a financial position that would allow them to meet the demands that are often included in owning a home.
The first is called the front end debt to income ratio. It represents the relationship between mortgage payment expenses and gross monthly income. Say your monthly income is $4000 and the payment for a new home mortgage (principal, interest, taxes and insurance) is $1100 plus an HOA fee of $40. Then your total payment is $1140. Your front-end debt to income ratio is your total payment of $1140, divided by your monthly income of $4000. Your debit to income ratio is now ($1140 / $4000) 28.5%. The maximum this ratio can be for you to qualify is $31%, so 28.5% is comfortably below that.
The second debt to income ratio is the back-end ratio. It is the sum of your house payment, HOA payment, plus all recurring revolving or installment debt (credit cards, student loans, car loans, personal loans). If your monthly recurring debt is $550, then that is added to your total home payment, $550 + $1140. That total, $1690, is now divided by your gross monthly income of $4000, for a back end debt to income ratio of 42.25%. You squeaked in! The maximum back end debt to income ratio to qualify is 43%.
So how much home can you afford?
To get a realistic evaluation and pre-qualification you'll be better served to speak to a mortgage officer. Before doing that, you'll need to be prepared with details of your annual income, have W-2's in hand, tax returns, bank statements and allow them to run a credit report to verify your credit score and recorded debt.

Even if you don't qualify this red, hot minute, a professional lender can advise you on ways you can improve your chances within a given timeline. They will pin point the issues that are keeping you from qualifying and give you guidance as to how to eliminate or reduce the effect on your overall credit. And if you take their FREE advice, you'll get yourself in a position where you can own a home that fits your lifestyle, lets you stick to one house for a while, and builds equity for you over the years.
One of our trusted lender partners is Priority Lending in Tucson. Contact George Seeley by email: [email protected] or give him a call at 520-977-9775. Let him know Maria at Tucson Expert Agents has sent you his way.
For a list of affordable homes for first time home buyers, click here: http://www.affordablehomesforsaletucson.com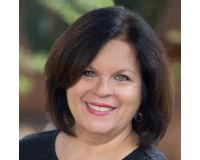 Author:
Maria Trujillo
Phone:
520-971-7560
Dated:
February 23rd 2017
Views:
382
About Maria: Dining, entertaining, exploring and outdoor living are just some of the great things Tucson living o...