Purchase Contract Changes For Your Tucson Home Purchase
There has been a recent revision in the Arizona Association of Realtors Residential Resale Real Estate Purchase Contract effective February 2017.

Buyers need to be aware that the seller warranties have been removed from the contract. What that means is the new contract is an "as is" contract, where the seller makes no warranty to the Buyer "either express or implied, as to the condition, zoning, fitness for any particular use or purpose of the premises". To some of you that is shocking. But don't panic yet! The contract does go on to state that Seller shall maintain and repair the Premises so that at Close of Escrow, the premises (including all personal property included in the sale), will be in substantially the same condition as on the date of Contract acceptance. Of note, is that once the contract has been accepted, the buyer is protected through the Due Diligence period, that runs for 10 days of contract acceptance.
This "as is" provision is actually beneficial to buyers because it underscores the importance of having a home inspection performed and the importance of reading the report thoroughly to understand the actual condition of the house during the Due Diligence period. It also places importance on having further investigations on any big issues that are noted in the inspection report.
This new "as is" provision does not take away the right of the buyer to request repairs or improvements to the property and address them in the Buyer's Inspection Notice and Seller's Response form (BINSR). But it be aware that the seller is not obligated to engage in negotiations for repairs. However, he/she would be foolish not to if it's going to mean that the contract gets cancelled and the house goes back on the market. That's time lost for the seller and risks not receiving an offer that was comparable to the first offer.
So note to buyers, engage in the due diligence process. You are the one making a large financial decision using your money and credit. Be informed. Use the time frame to learn as much as you can about the property.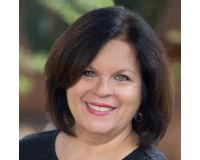 Author:
Maria Trujillo
Phone:
520-971-7560
Dated:
February 11th 2017
Views:
267
About Maria: Dining, entertaining, exploring and outdoor living are just some of the great things Tucson living o...