Know How Much Home You Can Afford In Tucson AZ
Home Ownership Still Tops the List of the American Dream
With a very solid 2016 performance, the Tucson real estate market is poised to continue improving through 2017. Singles, young couples, and families continue to pursue home ownership. The economics of renting vs purchasing still favor purchasing since interest rates are still at historically low levels. It's a deep seated desire within our psyche that most of us want to own a home we can raise our family in, visit upon whim, or retire to. It's about owning a little piece of this massive earth, a place where we can call our own, and it is where we want to make memories with our partners, our families and our friends.
You've probably already have an idea of what you'd like in a home and have been looking online at the many listings shown. But before you move forward in the home buying process, there is one question you must ask yourself:
Getting qualified for financing is a critical step in the homebuying process. You will learn the maximum home value that can work for your financial situation and how much of a monthly financial commitment you are making to buying that roof over your head. The Pre-Qual is also the document that gives the seller their first impression of how strong a buyer you are.
Unlike the past when getting credit was as easy as fogging a mirror, today's financed buyer faces a tighter credit market with more regulation, with higher credit worthiness requirements, more stringent debt ratios, and more scrutiny as to what liquid assets they can use. Their is also the question of PMI, private mortgage insurance. Depending on how much cash you can put towards your downpayment, PMI may be a non-issue, or it can be sufficient enough to knock your buying ability down a bit, thereby deceasing the price range of homes that you can look at. The best way to obtain that answer is to contact a mortgage lender who will evaluate your credit and financial position and give you the information regarding monthly principal and interest payments, an estimate of taxes and insurance and what conditions you must fulfill to qualify for that loan.
So back to presenting yourself to the seller. The PreQual document that the lender prepares is submitted to the seller with the Purchase Contract. The seller will know the type of loan the buyer is seeking (FHA, Conventional, VA); if the buyer is contingent on a sale of an existing property in order to qualify for a loan; whether the buyer is relying on seller concessions to cover closing costs (loan fees, appraisal fees, title and escrow fees, pre-paids); the total monthly payment and interest rate that the buyer can qualify for; and lastly, if the buyer is committed enough to have submitted all of their financials to the lender for confirmation of their financial situation.
This information gives the seller an accurate picture of the strength of the borrower, which in turn provides a degree of comfort in accepting or countering an offer received.
If you don't have a local mortgage lender that you are currently working with, please contact me and I'll be delighted to share the names of a few whom I work with regularly to fund my buyers home purchases.
And yes, it does make a difference if your lender is a local, known lender or an out-of-town or internet operation. It can make the difference between your offer getting to a seller first or missing that opportunity. It can make a difference in whether your offer is rejected based on who your lender is and where they are located. It can make the difference in getting an offer accepted when you have a contingency or condition that must be met and the seller needs a little reassurance from your lender that it isn't going to derail the transaction. It all boils down to how experienced and responsive the out-of-town lender will be. From an agent's perspective, it's always a lot easier to work with a local lender because if I have to, I can walk into their office, meet them at their home or call them after hours when something is urgently needed. Out of area lenders tend to stick to the 9-5 schedule and most of our work doesn't occur in that time frame!
A local and accessible lender makes it easier for the buyer's agent to follow up on the loan application process, coordinate closing timeframes between the lender and the title company, and basically troubleshoot any issues regarding the loan throughout the home buying process . From the seller's perspective it makes a difference as well. Actually, it makes a bigger difference to the seller's listing agent. That agent is the one who advises the seller as to the strength of the buyer: i.e, How much house can the buyer really afford? Does the buyer have access to funds for closing? Is the buyer asking for much in the way of seller concessions? The listing agent is the one who will have to follow up on the buyer's loan application process on behalf of the buyer. Knowing that a local lender is involved and is accessible facilitates communication when time is of the essence.

So don't put the cart before the horse, take the time to find out how much home you can afford before spending your precious time searching for the perfect house. It will be disappointing if you have your heart set on it and find out later you can't qualify for that amount or that there's an issue in your situation that will take some time to resolve.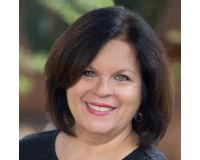 Author:
Maria Trujillo
Phone:
520-971-7560
Dated:
January 20th 2017
Views:
67
About Maria: Dining, entertaining, exploring and outdoor living are just some of the great things Tucson living o...