How Your Home Condition Will Affect Your Bottom Line
How your home's condition affects your bottom lineNow that the holiday season is behind us many of us are turning our thoughts towards home repair orremodeling. If you are considering these types of projects in preparation to sell your home you will bethinking differently than if you are remodeling for your own lifestyle. You may recall that the followingfactors all affect the sale of your home: timing, pricing, condition, staging, and marketing strategy.Today, I will explain how condition affects the marketability and, ultimately, the sales price of yourhome.
Typically, when a home is sold the Buyer will borrow money to make the purchase. Since the loan issecured by collateral, the lender must make a valuation of the property to be held as collateral. Thelender will hire an appraiser to estimate market value. Since most homes are purchased with a loan, theappraisal process is a driving factor for price trends in our marketplace. Even when Buyers pay cash,they typically obtain a valuation either from an appraiser or from the real estate professional who isrepresenting them. Because of this, I use the appraisal process as a guide to advising my clientsregarding which improvements will generate the desired return on investment when selling their home.
The first step is to consider the neighborhood and marketability of the homes there. Ultimately, yourhome will be compared to those that are similar in size, proximity, age, and condition. Appraisers use asix-tier categorization system to rate the condition of a home. When you make modifications in theform of repairs, updating, or remodeling, you are effectively changing the condition of your home and,hopefully, moving your home up to a higher condition tier where it will be compared to homes of higherquality that sell for more money.
When you are considering which modifications to do prior to a home sale, you and your real estateprofessional will be evaluating how much you would spend to move your home up to a higher tier andhow the increase in sales price you would obtain by reaching that tier compares to the amount spent.There is no universal formula that can be applied across the board because the condition of the home atthe outset must be considered in relation to the final result. Homes that start in poor condition arelikely to generate a higher return on investment than those who are in a higher tier already. Also, thequality of the finishes used will affect the cost of the project and the outcome. You need to considerwhat finishes buyers expect to see in homes at your desired price point.
If you are making improvements in anticipation of a sale, I recommend consulting with a real estateprofessional to understand what is happening in your market and where your money will be best spent.I provide these consultations as a courtesy to homeowners and would be happy to meet with you if youdo not already have representation. Feel free to call me at 520-481-3695!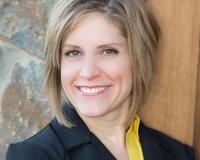 Author:
Robin Willis
Phone:
520-481-3695
Dated:
April 24th 2017
Views:
696
About Robin: Hi. I'm Robin Willis. I started working in real estate in 2005, with a previous career in the mo...