How To Position Your Offer For Acceptance On A Tucson Home
Once you know which property you want to make your home, your agent will prepare a comparative market analysis so you can make an informed purchase offer. Together with your agent, you'll prepare a strategy to formulate your strongest offer to the seller, taking into consideration price, contingencies, concessions, and inspections. Keep in mind that properties in this area are selling at about 96% - 97% of list price so if you really want a particular home, it's not a good idea to low ball.
Pricing is just one factor in creating a strong offer, an important one, but other factors come into play as well. In a competitive market, the seller of a good property in a good area will have several opportunities to sell it. The seller will review offers based on price, the amount of the earnest money deposit, the amount of money towards a down payment, the source of the down payment funds, type of buyer financing, buyer contingencies and concessions requested by the buyer.
If a financed offer is received, the seller will taking into consideration the reputation of the lender and how accessible the lender may be. The stated Close of Escrow date also comes into play. Most real estate transactions in the Tucson market close in the 45 day range. Having a delayed close of escrow beyond that time frame would require a bit of an explanation and maybe some sort of enticement to the seller.
In the eyes of the seller, the best combination of these factors will be the offer accepted or countered. (It's not always about the highest price!) For instance, if you are a cash buyer then you might be able to offer a lower price, if there are no contingencies or concessions and can close in 30 days or less.
Whatever the buyer's situation may be, a good tactic is to compensate a weakness with a strength. Don't assume every seller is desperate to sell and present a substantially lower than list offer, with a super low earnest money deposit and low down payment, ask for thousands of dollars in seller concessions and have a house to sell as a buyer contingency. Those days are, thankfully, gone. Today's market is competitive, inventory is low, and available homes are not lasting as active listings for too long. Your agent will know about your financing situation and additional contingencies to craft the best offer possible, so be willing to put your best foot forward!
If your offer is rejected, then take that as an opportunity to learn about the market and why it was rejected. If it is accepted…hooray, we're off to the races!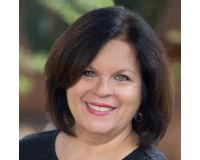 Author:
Maria Trujillo
Phone:
520-971-7560
Dated:
January 20th 2017
Views:
143
About Maria: Dining, entertaining, exploring and outdoor living are just some of the great things Tucson living o...