Formulating A Marketing Strategy For Your Home
When selling your home you are likely to interview several real estate agents or brokers. Among other criteria, you will be looking for an agent who has a good marketing strategy for your home. What constitutes a good marketing strategy? Obviously, one that gets the house sold for the most amount of money within your desired timeframe. To formulate the appropriate marketing strategy, an agent must utilize his/her experience and knowledge, coupled with flexibility if/when market conditions change. Here are 3 things a great marketer will do:

Consider General Market Conditions
A Buyer's market will require a different strategy than a Seller's market will. An experienced agent will consider the current market, including the current demand for homes in your area and within your price bracket. If there is a lot of inventory on the market, your agent will focus on a long-term strategy and ways to make your home stand out from the crowd. If there is low inventory, your agent should focus on making sure the first impression is the best it can possibly be to attract higher priced offers immediately.
Consider Local Opportunities
In some areas, neighborhoods or communities have their own website and/or newsletter that goes out on a regular basis. In addition to a general marketing plan, an excellent agent will consider how to utilize local resources. Often your buyer is a friend or family member of a current neighbor.
Consider the Audience
The intended audience, or ideal buyer pool, varies widely based on the home's location, price, etc. To market effectively, an agent needs to consider the audience and target people who would be most likely to purchase the home. For example, if an agent were listing a 49er's Country Club home, he/she could market to golf enthusiasts in addition to those with the means to purchase in an upscale neighborhood. With social media marketing being as flexible as it is today, an agent can use demographic targeting to market your home to people with the means to move into the area who are also likely to move within the next few months. An experienced agent will know how to utilize tools like these to maximize the exposure of their clients' homes.
I am available to consult with you if you would like information on current market conditions, buyer demand in your area, or formulating a marketing plan to sell your home. If you are represented by another real estate agent, I am unable to give you advice, but if you are still interviewing agents, please call me at (520) 481-3695.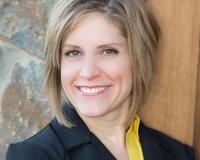 Author:
Robin Willis
Phone:
520-481-3695
Dated:
April 17th 2017
Views:
750
About Robin: Hi. I'm Robin Willis. I started working in real estate in 2005, with a previous career in the mo...